Charltons assists mineral companies manage their risk through the implementation of effective due diligence strategies. We act at all stages of the acquisition process from the review of mining titles, mining contracts, joint venture agreements, or for mineral companies developing deposits. Our vast experience and extensive knowledge of the mining industry allows a swift analysis of the issues at hand and the consequences of the proposed transactions.
The due diligence review process in connection with the acquisition of mining assets (or a mineral company) includes, amongst other things, analysis of data room information, site inspections (when required), management interviews, collaboration with geologic professionals, and assessment and independent determination of resources and reserves based on provided data.
Due Diligence Services
Legal due diligence will normally cover the following areas:
Commercial agreements
Corporate structure
Powers and proxies
Borrowing and finance
Assets and properties
Intellectual property
Information technology
Securities issued
Regulatory and competition
Litigation and disputes
Employment law
Employee relations
Employee benefits
Safety, health and environmental
Mining Due Diligence – Some Key Considerations
One of the key challenges in a mining M&A is arriving at a valuation, which is based on current resources and reserves, risks and market conditions, but which at the same time includes an assessment of probable future reserves, anticipated future market conditions, risks and market synergies. A thorough and well-coordinated legal due diligence will expose accounting and corporate filing irregularities together with information gaps or issues that could potentially affect the timing of the acquisition and/or the acquisition price. Set out below are some of the key issues to be settled as part of a successful M&A.
Mine Retirement / Mine Rehabilitation
Mining right and asset holders are normally required to assume certain obligations in relation to the end of the life of mine. These rehabilitation/reclamation obligations can be onerous and costly. The applicable laws and regulations, and cost estimates should be considered in detail at the outset. Similarly, the purchaser should attempt to identify whether or not there are any circumstances arising out of the mine's operation up until the point of the sale affecting the future rehabilitation/reclamation process and whether any liabilities should be apportioned to the seller. The purchaser should also consider its environmental exposure in this regard.
Mine Inventory
The parties should negotiate what inventory will be part of the sale. It may be necessary to distinguish that inventory owned by the seller from that owned by mine contactors. A detailed inventory list should be compiled, significantly depreciated inventory should be identified as should inventory capable of being affected by obsolescence such as explosives.
Mining Equipment
A purchaser should request that an equipment maintenance schedule be included among the documentation provided as part of the due diligence process. It should be noted where there has been a delay or failure to maintain equipment. The purchaser should be fully aware of the costs involved in bringing the maintenance of equipment up to date and if possible should factor the cost of updating equipment maintenance into the purchase price.
Customers & Suppliers
A purchaser should be fully aware of the risks and obligations in connection with existing contractual relationships (including "off-takes" and royalty agreements) that the seller has entered into with suppliers and customers. In particular the purchaser should establish whether a change of mine/project ownership will affect the performance of such contracts. A purchaser should also be cognisant of whether or not there is an over reliance on certain customers and suppliers and whether or not there exists any exclusivity arrangements to which it will be bound once the acquisition has completed.
Risk Factors
A purchaser of a mining asset/project should be fully aware of the range of risk factors affecting the project. These risk factors are often country or resource specific. Risks arising out of access to infrastructure together with those associated with potential environmental liabilities can be significant and can directly affect the project's value and the ultimate consideration paid.
Foreign Investment
Prior assessment of applicable foreign investment restrictions is paramount in all M&A but is particularly relevant in the mining industry which, due to, among other things, issues relating to sovereign control of national resources, scarcity of resources, the impact on the environment, and competition, typically attracts an extra level of approval procedures and oversight. For example, in Australia the Foreign Investment Review Board examines proposals by foreign persons to invest in Australia and makes recommendations to the Treasurer on those subject to the Foreign Acquisitions and Takeovers Act 1975 and Australia's foreign investment policy. In Canada, foreign investment is regulated by the Investment Canada Act which is administered by the federal Minister of Industry. Foreign investment is encouraged provided it can be demonstrated to contribute a net benefit to Canada. In the PRC, acquisitions by foreign investors of the assets or equity of a company or enterprise registered in the PRC (including, among other things, listed companies and FIEs) must be approved by MOFCOM or its relevant local branches. It is not uncommon for mineral resources to be owned by the State and for foreign investment in the mining sector to be severely restricted or to be permitted in certain circumstances or via pre-approved structures such as through partnerships with the state itself or local companies who are likely to retain the project licenses.
International Experience Meets Local Knowledge
Local knowledge is the cornerstone of successful mining due diligence. Mineral companies must, as far as possible, ensure that all permits, licences and rights granted to targeted acquisitions cannot be undermined by changes to domestic law or by third party claims. Furthermore, mineral companies should be fully aware of the obligations they will assume on the acquisition of a mining asset. Mineral companies expanding to parts of the world and into countries with developing legal systems and unstable political regimes should be particularly aware of government policies and regulations relating to foreign ownership, tenure, employee rights, the environment and social responsibilities.
Charltons is experienced in coordinating the legal due diligence process for miners contemplating an acquisition. We are committed to working closely with local lawyers to help miners overcome local regulatory challenges while at the same time ensuring that the requirements and standards demanded by international mining and exploration companies and financial institutions are adhered to.
We are experienced in coordinating the legal due diligence process for miners contemplating an acquisition. In this regard we are experienced in dealing with, and educating, geologists and independent technical experts on the particular requirements of the Listing Rules.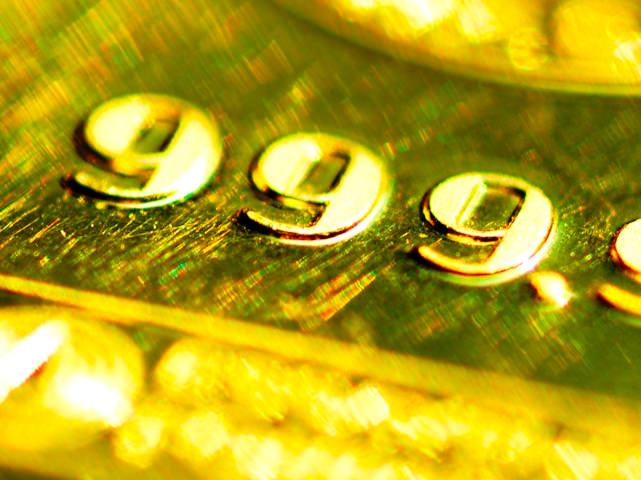 NATURAL RESOURCES News The Bank of Russia has announced its plans to start purchasing gold after two years of refraining from purchasing bullion. The announcement follows from the sanctions imposed on the Russian central bank and several...